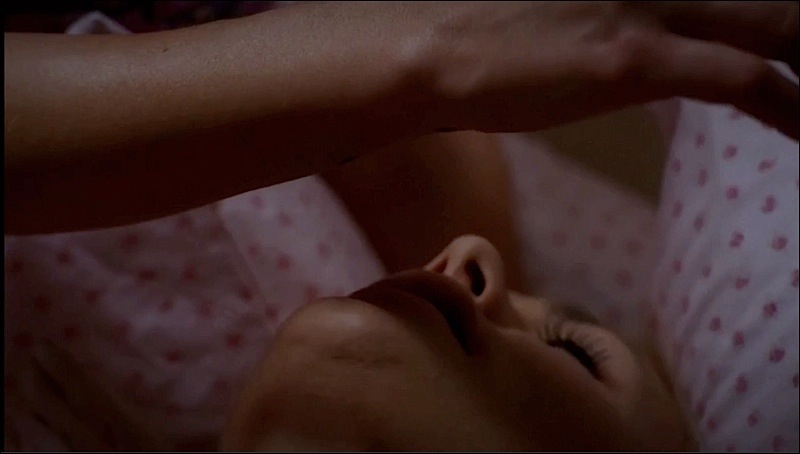 Episode 6.10
"Radioactive"
Airdate: August 18, 2013
Promotional Photos | Preview | Sneak Peeks | Inside the Episode | Song List | Recap | Podcast
Teases from Brian Buckner – added 08.12.13
The latest issue of Entertainment Weekly's digital magazine includes five teases for the True Blood season 6 finale from showrunner Brian Buckner:
There will be more blood. (Duh?)
The first half of the episode focuses on Sookie and a "less patient Warlow".
There's a significant time jump in the second half of the episode, which will help move the action to Bon Temps for next season.
Bill will recognize the error of his ways. "The question going forward is, can he be forgiven?"
Eric has one "sexy and provocative" scene. "There's definitely something for the ladies and the gay men," Buckner says. "We might see a certain body part."
Official Synopsis – added 08.05.13
Bill (Stephen Moyer) discovers that salvation comes at a price; Jason (Ryan Kwanten) senses a vampire attraction firsthand. Sookie (Anna Paquin) examines her future with Warlow (Rob Kazinsky), while Bon Temps braces itself when a new crisis threatens both humans and vampires.
Written by Kate Barnow; directed by Scott Winant.
TV Guide Synopsis – added 08.01.13
In the sixth-season finale, Jason feels a vampire attraction firsthand; and Bill finds that salvation isn't free. Meanwhile, Sookie considers her future with Warlow as a new crisis poses a threat to humans and vampires alike.
In addition, the title has changed from "We Will All Go Together When We Go" to "Radioactive".