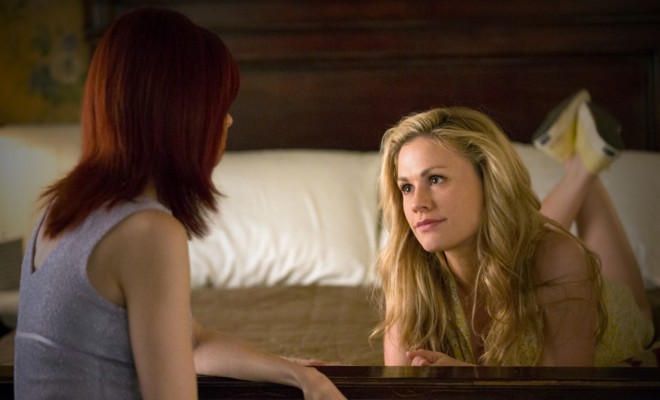 Episode 7.05
"Lost Cause"
Airdate: July 20, 2014
Promotional Photos | Preview | Sneak Peeks | Song List | Recap | Podcast
Official Description and Title Change – added – 06.30.14
Exhausted from her recent travails, Sookie finds herself the unwilling host of a festive mainstreaming party in Bon Temps. In search of an elusive adversary, Eric and Pam head to Dallas and attend a gala fundraiser. Andy (Chris Bauer) makes a life-changing decision; Jessica and James reach a crossroads; Bill loses himself in remembrance of human days. Written by Craig Chester; directed by Howie Deutch.
This episode was previously titled "Return to Oz".
Mini-Description – added 06.08.14
Sookie hosts a mainstreaming party; Eric and Pam head to Dallas for a fundraiser.