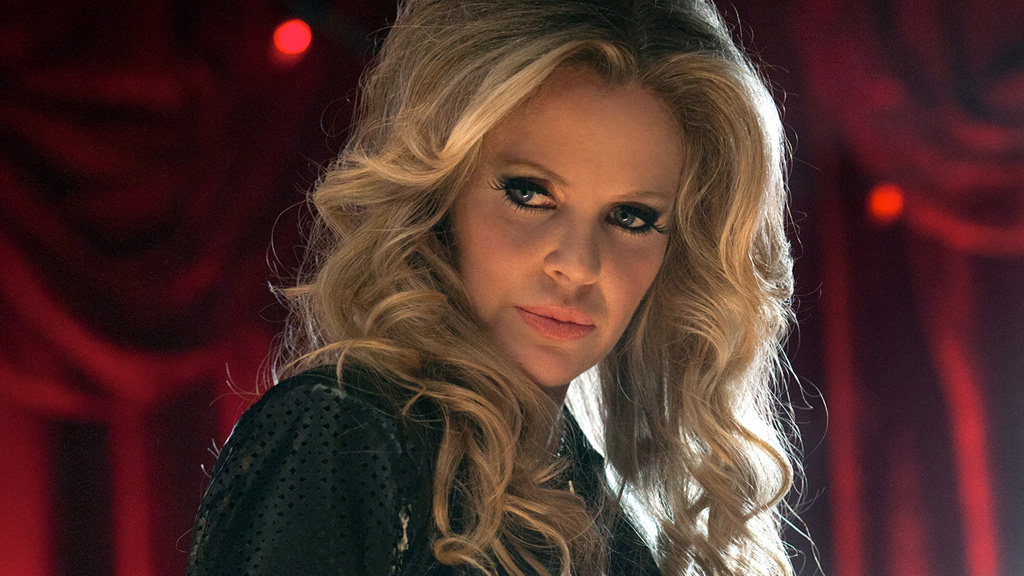 What's In A Name: Pamela Swynford de Beaufort
|
This is the ninth in our series of articles examining the meanings behind the names of characters on True Blood. For previous articles looking at Sookie, Eric, Alcide, Tara, Bill, Arlene, Lafayette & Sam click here.
Pamela Swynford de Beaufort
Now that's a mouthful! The deadpan but delightfully memorable Pam has a moniker befitting her personality. (Note: in the books, her name is Pamela Ravenscroft; we're examining names on the show.) Her first name, Pamela, was invented by Sir Philip Sidney for use in his poem "Arcadia". It is speculated that he intended the name to mean "all sweetness" from the Greek (pan) "all" and (meli) "honey". It rose to greater fame, and use, when author Samuel Richardson used it for the heroine in his novel Pamela, or Virtue Rewarded, published in 1740, although it didn't become really popular until the 20th century. Still, for someone born in the mid-19th century, Pamela is a viable option for a first name. One has to wonder if she knows the meaning of the name, though. "All sweetness" isn't exactly the aura our Pam projects, despite all wearing all that pink.
Moving on to her surnames, Swynford was a famed Thoroughbred racehorse who lived from 1907-1928, but more interesting is that the name is also that of the ancient manor house in Kettlethorpe, Lincoln in England. A daughter of that house was Joan Beaufort, Countess of Westmoreland, born in 1379. Her father, John of Gaunt, 1st Duke of Lancaster, had four children with his mistress, later wife, Katherine Swynford. Joan later married twice and had a total of 16 (!) children, and was the grandmother of Edward IV of England and Richard III of England. King Henry's sixth wife, Catherine Parr was also a descendant through Joan and Ralph's son, Richard Neville, 5th Earl of Salisbury making the couple third cousins. Richard Neville, 16th Earl of Warwick, 'the Kingmaker', was also a descendant.
Extricating ourselves from that complicated lineage, we can see that "Swynford de Beaufort" is a name derived from a very old noble family in England. Whether Pam herself is a descendant or she or her ancestors adopted the noble sounding name at some point is a mystery. At the very least, it seems to reflect Pam's regal bearing and disdain for those she deems inferior.
Next week: Crystal Norris