Did You See Michael Raymond-James on ONCE UPON A TIME?
|
True Blood's Michael Raymond-James was cast in a mysterious role on ABC's Once Upon a Time, and made his first appearance in the first episode of the hit show's second season.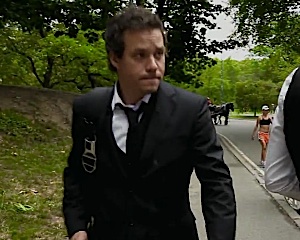 Nothing was revealed about his role in advance, and now that we've seen him…we still don't know much. He lives in New York City, his apartment is full of vintage items like rotary phones and monocles, and he received a postcard from Storybrooke (via carrier pigeon) bearing a single word: "Broken".
You can watch the episode on ABC.com and read a recap on our sister site, Once Upon a Fansite.