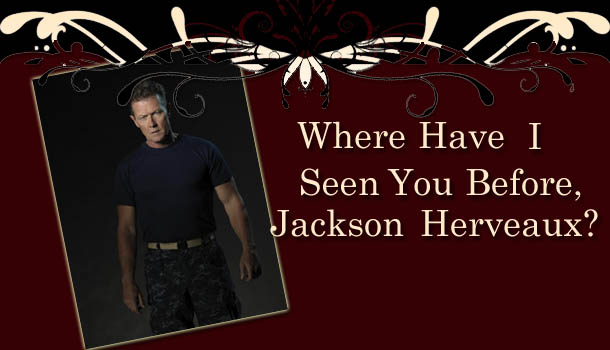 Where Have I Seen You Before, Jackson Herveaux?
|
When the role of Alcide's father, Jackson Herveaux, went to Robert Patrick many immediately recognized the great casting decision. Some however, weren't too sure. But if you had seen Robert in even one of his many other roles, you would have joined the masses that couldn't wait to see him on True Blood. Personally, I think he was greatly under-used but maybe we'll get to see him again in season six.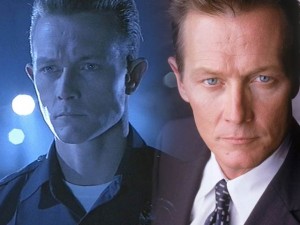 Of course the one role that everyone remembers Robert Patrick filling was for [easyazon-link asin="B001RIY4WE"]Terminator 2: Judgment Day[/easyazon-link]. He was the more advanced and deadly T-1000 that came to kill Sarah Connor. This was the part that put Patrick on the Hollywood map. Are there any Die Hard fans out there? You may have seen him in [easyazon-link asin="B000W4HIXG"]Die Hard 2 – Die Harder[/easyazon-link] a year before Terminator 2.
Since T2 in 1991, Robert Patrick has appeared in a long list of television shows and films. He has also lent his voice in animated shows such as Avatar: The Last Airbender and Ben 10, and the Terminator 2 video game. He returned as the T-1000 in the Universal Studios attraction T2 3-D: Battle Across Time.
Robert appeared as the rough and tough Colonel Keller in the NBC series Chuck, much to our delight. You would also have seen him in Psych, NCIS, Burn Notice, Lost, Stargate Atlantis, and The Sopranos. Robert joined the cast of The X-Files when David Duchovny faded from the show. He remained there for the series' final two seasons. Fans of The Unit remember him as Colonel Tom Ryan, and he is currently appearing in the ABC series Last Resort as Master Chief Petty Officer Joseph Prosser.
Robert's film credits are about as long as his television list. Fans loved him playing Johnny Cash's father in the 2005 drama [easyazon-link asin="B000E8QVWY"]Walk the Line[/easyazon-link], and in that same year he appeared as Elvis Presley's dad in the CBS mini-series Elvis. His T-1000 made an appearance in Last Action Hero and Wayne's World. Other films you have seen Robert in are The Men Who Stare at Goats, Bridge to Terabithia, The Marine, Flags of Our Fathers, Ladder 49, Charlie's Angels: Full Throttle, Safe House and Gangster Squad.
There are so many more to add to the list and maybe you've seen Robert Patrick in something I haven't mentioned. Last Resort has been canceled (bad decision, I think) so it will be interesting to see where he will show up next. You can be sure that I will be watching out for him though!