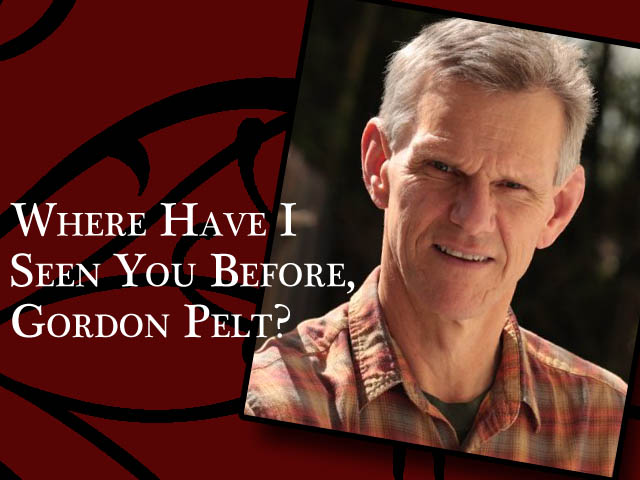 Where Have I Seen You Before, Gordon Pelt?
|
Playing the distraught husband to Linda Purl's Barbara Pelt, Steve Rankin stepped in to fill the role of Gordon Pelt in season 5, as the couple continue their search for their daughter, Debbie. When I first saw Steve Rankin I felt I had seen him before but couldn't recall where.
It seems like there were a few Veronica Mars fans on the casting team, because Steve Rankin appeared in a couple of episodes of the short-lived series, as did  Tina Majorino and Erica Gimpel. He's one of those actors you see everywhere you look, and you always say the same thing: "I know that guy!"
Well, if you saw Pearl Harbor he played Rafe's (Ben Affleck) father. Rankin can usually be found in military uniform as in Jag, Malcolm in the Middle, The Event, The West Wing, 24, NCIS and more. He's also been in police/detective/FBI garb in shows like Criminal Minds, The Nine, The X Files and City of Angels. True Blood is also not the first time appearing in a vampire show. Rankin made a guest stop on Buffy the Vampire Slayer back in 2000.
Rankin's television career began in the early 80's and his list of credits is extensive. It's no wonder he's such a familiar face! Where have you seen Steve Rankin? Let us know in the comments below!