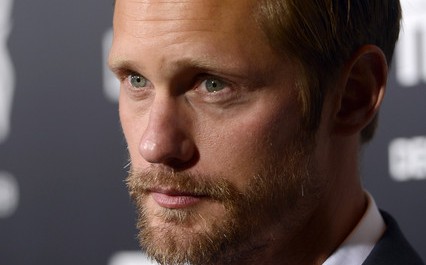 Alexander Skarsgard Talks to ELLE Magazine About His First Crush
|
ELLE magazine has a new interview with Alexander Skarsgard talking about his first crush, growing up surrounded by artists, and wise words from his little sister. Here's an excerpt:
ELLE: Your parents divorced after 35 years, but they've remained close. What did you learn from the situation?

AS: Mom called me about six years ago, and she was very sad. She said, "I've been with this guy since I was 18. I had six kids with him. What am I gonna do?" Dad remarried and had another kid with his new wife. But I could see immediately that Mom—it just gave her so much strength, being on her own. She's now taking risks and taking chances and is happier than ever. And Mom and Dad are great friends.

ELLE: Have you received any particularly valuable advice about women?

AS: When my sister Eija was maybe two and a half years old, she and my brother had an argument. Eija couldn't write, so she said, "Dad, write this down: Girls are always right." He taped that up on the kitchen wall. It's still hanging there.

ELLE: Has that advice served you well?

AS: Well, I know better than to argue with Eija.
In other Skarsgard news, What Maisie Knew will open the San Francisco Film Festival on April 25. At this time Alex isn't scheduled to attend, but check the festival's website for updates.