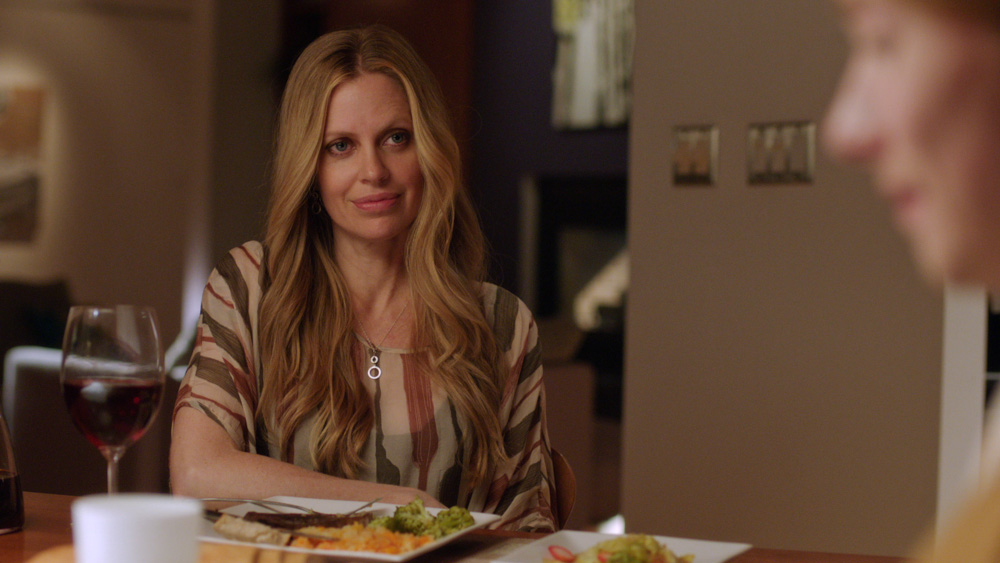 VIDEO: Kristin Bauer Talks About Her New Movie, THE STORY OF LUKE
|
Kristin Bauer co-stars in the film The Story of Luke, arriving in theaters, on iTunes, and VOD April 5. The movie is a comedy about a man with autism on a quest for a job and a girl, starring Lou Taylor Pucci, Seth Green, Cary Elwes & Kristin Bauer.  Here's the official synopsis:
Luke, 25, is autistic and lives a sheltered life with his grandparents. But his world is suddenly turned upside down when his grandmother dies and he is forced to live with his dysfunctional relatives who have no patience for him or his senile grandfather, who they quickly force into a nursing home. Luke is left with his grandfather's final semi-coherent words: "Get a job. Find a girl. Live your own life. Be a man!" For the first time in his life, Luke has a mission. He is about to embark on a quest.
In a new video from the movie's Facebook page, Kristin talks a little bit about her character and how she interacts with Luke. The Story of Luke premieres April 5 at select theaters, on iTunes, and VOD. Visit the website for more information and a theater near you!