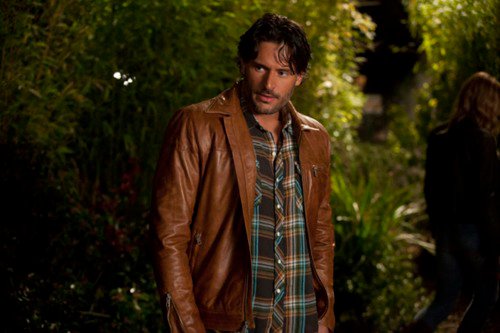 SPOILERS: It's a Packmaster's Life for Alcide
|
They're finally talking! Now that the first footage for True Blood season 6 has been released, cast members can finally share a bit about what's coming up when the series returns June 16. Joe Manganiello gives us a little teaser about Alcide's life as Packmaster in True Blood season 6, via E! Online:
Naomi: True Blood !!! #fangbanger 
Sorry, fans of Sookie and Alcide's will they/won't they tension, because the pack master is totally playing the field this season. "Alcide is now the pack master, which means he has lots of dating options," Joe Manganiello tells us. "It's good to be the pack master! I remember I asked the producer, 'What do pack masters do all day?' And they're like, 'They get all the were-bitches!'" But being the leader of the pack won't be all girls and more girls. He's actually got to take charge of the group. "They're an unruly bunch; they're werewolves. So keeping them in line is a difficult job that Alcide never wanted." And now, for the best scoop of all: How naked will Joe be this season? "I'm True Blood naked!" he assures us. Thank our lucky stars.
So, to sum up: Alcide's playing the field, he's naked, and he's babysitting a bunch of weres. Business as usual?