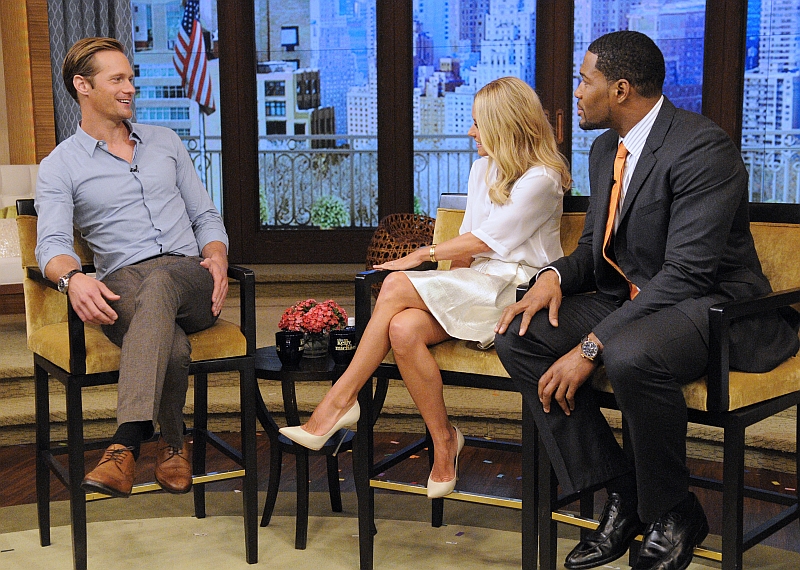 Alexander Skarsgard Appears on "Live with Kelly and Michael" [UPDATED with VIDEO]
|
As we tweeted earlier this morning, Alexander Skarsgard made an appearance on this morning's LIVE with Kelly and Michael, talking about his new film Disconnect, in theaters Friday, April 12th. The show graciously sent us some photos from this morning and we couldn't wait to share them with all of you!
Standing back-to-back, I think Michael is a tad taller, what say you?
UPDATED: Thanks to the lovely folks at LIVE with Kelly and Michael, we now have the video clip of Alex's segment. Come on, who do you love?