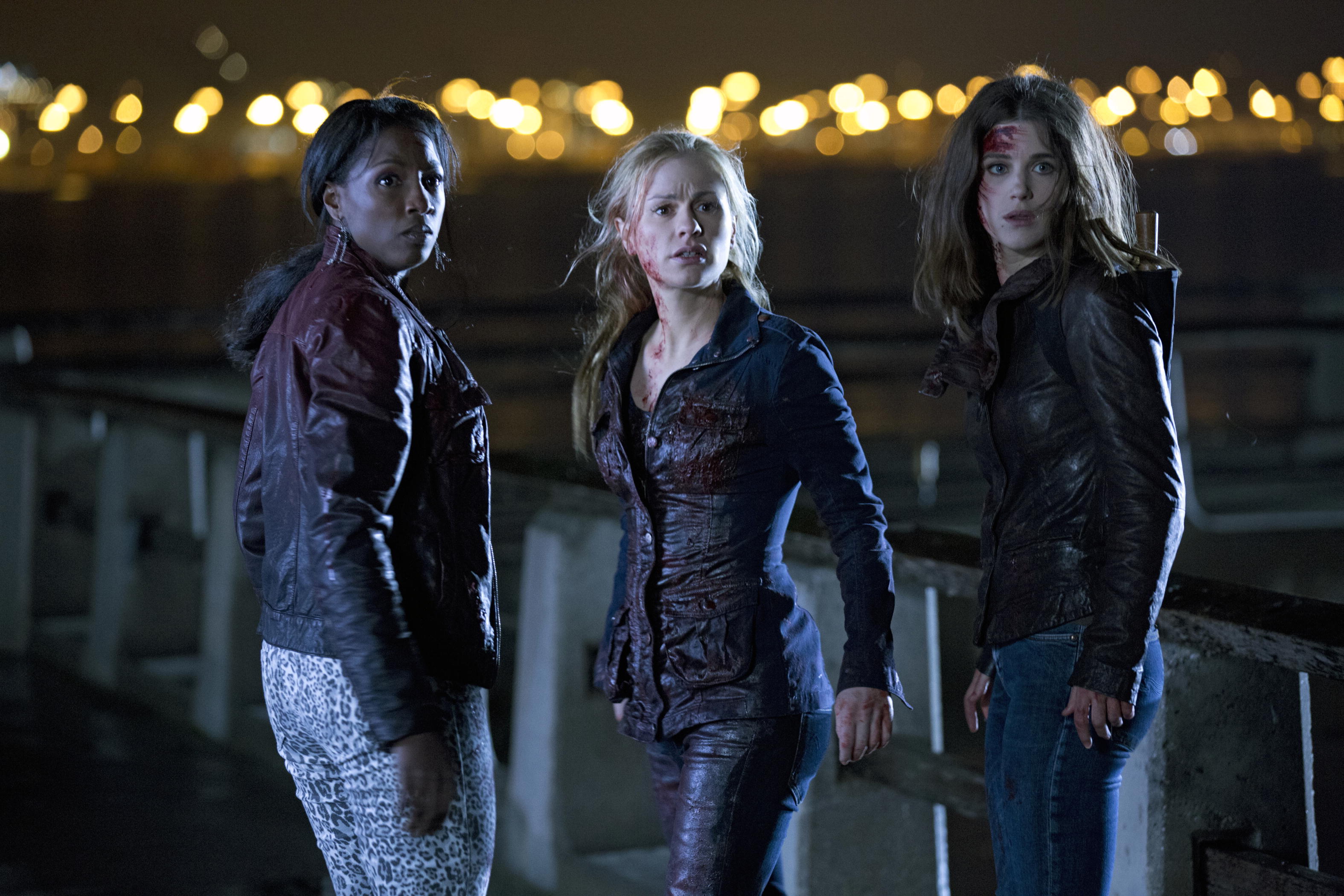 True Blood Season 6 Premieres June 17 in Australia
|
Good news for Australian Truebies: you'll be able to watch True Blood season 6 within hours of episodes airing in the U.S.! Foxtel will premiere new episodes beginning at 3:30PM on Monday, June 17 on Showcase, followed by a primetime reairing at 8:30PM.
Here's the full press release:
This June on Foxtel's showcase, the smash-hit HBO series, True Blood, returns to Australian screens within 2 hours of the original U.S. broadcast. Viewers will be able to follow fan-favourite Sookie (Anna Paquin) and her Bon Temp allies, as they face a variety of threats, both new and familiar.

Things are heating up for the residents of Bon Temp following the explosive finale of Season 5. With the Authority in flames and TruBlood in short supply, Louisiana Governor Truman Burrell (new cast member Arliss Howard) declares an open season on vampires, replete with novel anti-vamp weapons and a high-tech internment camp. In the meantime, "Billith" (Stephen Moyer) comes to terms with his newfound powers, while Sookie (Anna Paquin) and Jason (Ryan Kwanten) steel themselves for an encounter with the killer of their parents: the mysterious and ancient Warlow, whose identity remains a troubling mystery.

The sixth instalment of the immensely popular vampire saga sees the return of fan-favourites Anna Paquin, Alexander Skarsgård and Stephen Moyer, while welcoming back regulars Ryan Kwanten, Rutina Wesley, Sam Trammell, Nelsan Ellis, Carrie Preston, Todd Lowe, Chris Bauer, Deborah Ann Woll, Kristin Bauer van Straten, Lauren Bowles, Joe Manganiello, Michael McMillian, Lucy Griffiths, Kelly Overton and Anna Camp.

Monday June 17 at 3.30pm (8.30pm Primetime) on Showcase.
Airdates for other countries have not yet been confirmed. Once they are, we'll post that information.