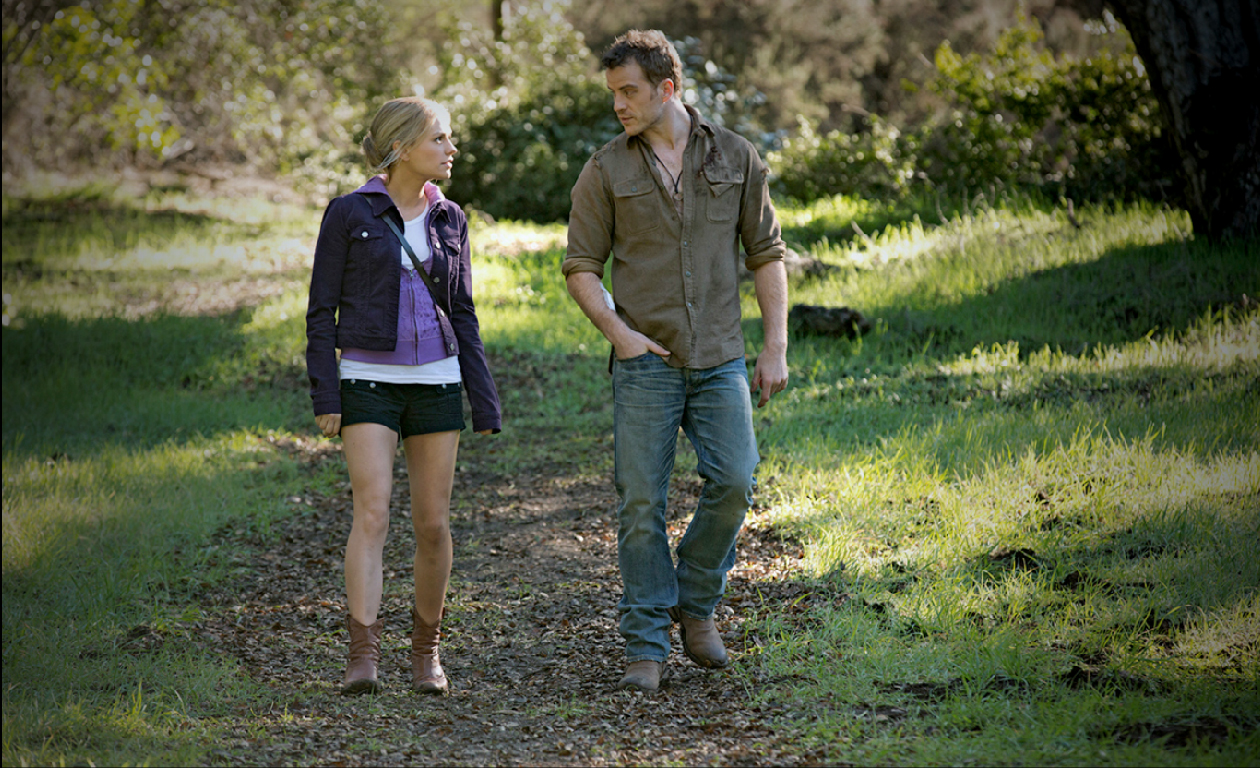 Rob Kazinsky Promises "Team Ben" By the End of the Season
|
Entertainment Weekly has an interview with True Blood newbie Rob Kazinsky (aka faery-human hybrid Ben) in which we learn that Ben is about to be very, very naked as he brings "light" to Sookie's romantic world at last. He also talks about being intimidated by Joe Manganiello and bracing himself for fan rejection as Sookie's love interest.
Ben's introduction makes for a nice change for the show's heroine as well. Though Sookie resisted Ben's advances last night, Kazinsky promises they'll develop a deeper connection throughout the season. "One thing that Sookie has never had is a similar person to herself. She's been with vampires, she's been werewolves, she's been with the darker side of the supernatural, but she's never found somebody that is in the same shoes as she is," he notes. "[Their relationship] should feel like this is almost the home where she belongs. … After she's been struggling with the darkness in previous seasons, this is the first time she's had some kind of a 'light' guy in her life. That's the main attraction for her."
Our initial reaction to Ben was that he's more than he appears and can't be trusted, but there isn't a hint of ulterior motives in this interview. Do you think Rob is that good at keeping secrets, or are we predisposed not to like his character?