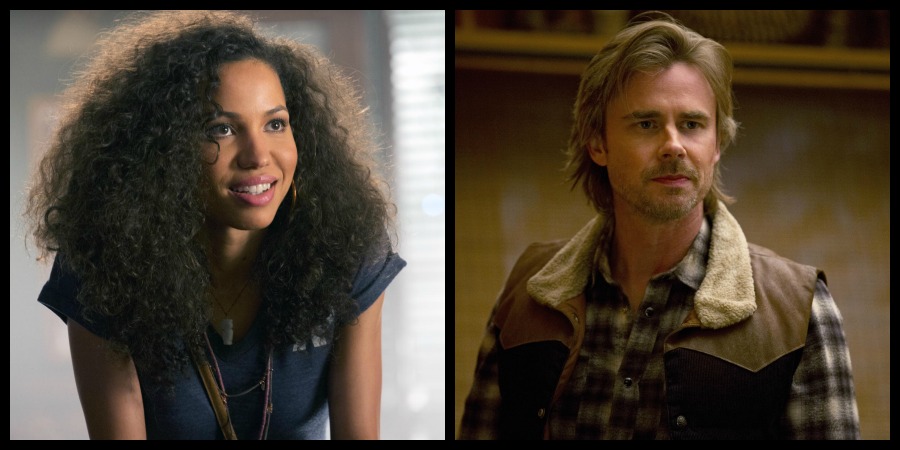 SPOILERS: Do Sam & Nicole Have Chemistry?
|
Apparently we weren't the only ones to notice the electricity in the air when Jurnee Smollett's Nicole confronted Sam Trammell's Sam about his real identity in Merlotte's last week. But will that turn into a romantic connection? In this week's Inside Line from TVLine, Matt goes there with a fan question:
In the second episode of True Blood Season 6, I sensed a little sexual tension between Sam and the new character, Nicole. Could Nicole possibly be Sam's new love interest or will he be taking a break from the ladies after the death of Luna? –Rashad
Granted, Luna's body is barely cold, but yes, things do seem heading that way – especially since Nicole's current beau runs into some bad luck this Sunday while Sam makes a bold choice to run to the new gal's rescue when the wolf pack runs amok. Oh, and there's this: The official logline for the July 7 episode reads: "Sam and Nicole make a connection." Case closed!
Look, I'm all for Sam being happy and getting the girl, but given the glacial rate that time passes on True Blood, the July 7 episode will likely take place around 48 hours after Luna's horrible death. Forty. Eight. Hours. Too soon!