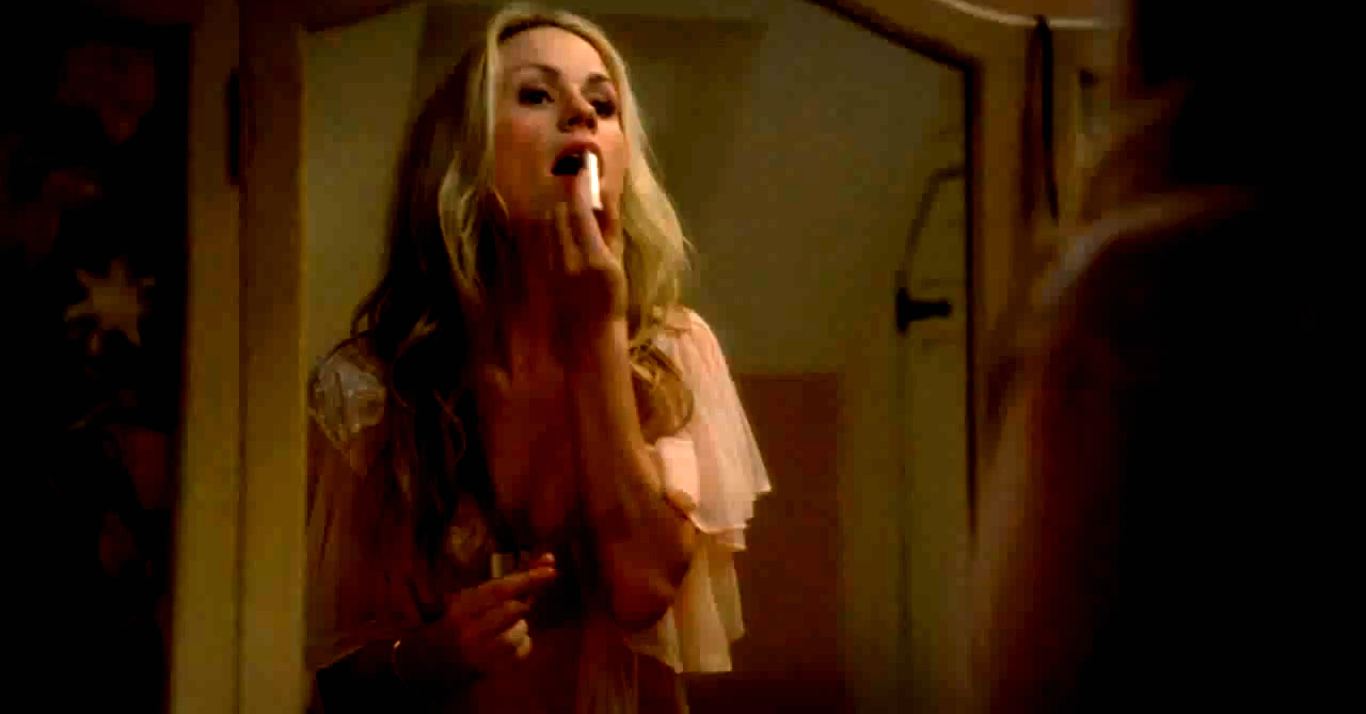 TONIGHT ON TRUE BLOOD: "At Last" {Live Chat}
|
Get ready for war. This week's episode of True Blood sees our heroes in "survival mode", as the battle between vampires and humans gets serious.
Sookie confronts her attraction to Ben by inviting him to dinner; Eric counters Burrell's brutal anti-vampire initiatives by hitting him where it hurts the most; Andy's faerie daughters keep dangerous company; Bill gives Takahashi the task of synthesizing a new kind of blood.
"At Last" premieres tonight at 9/8c on HBO.
We will be hosting our live chat (see below) this evening beginning at 8:45/7:45c, so be sure to join us! In the meantime, as we count down the hours, here are some things you may have missed:
Live Chat – Please Note Changes
Joining us for our weekly live chat? Welcome! Unfortunately thanks to a troll, we've had to restrict posting to those with registered accounts only. We'd love to have you participate, so please set up an account (click Profile below the text box in the chat window), verify your account, login, and chat with us!