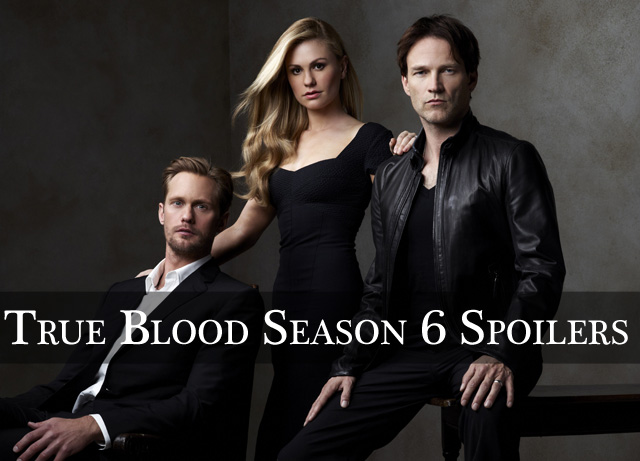 Updated Description for True Blood 6.06
|
HBO just released a slightly longer official synopsis for True Blood episode 6.06, "Don't You Feel Me" that gives us a little more information about what's happening in the July 21 episode:
Bill (Stephen Moyer) decides to seek out Lillith (Jessica Clark) for advice on handling the escalating human-vampire crisis. Eric (Alexander Skarsgård), Pam (Kristin Bauer van Straten), Nora (Lucy Griffiths), Jason (Ryan Kwanten) and Jessica (Deborah Ann Woll) get up-close-and-personal looks at the perverse perils of Vamp Camp. Sam (Sam Trammell) comes to a decision he hopes will be in Emma's (Chloe Noelle) best interest. Andy (Chris Bauer) gives his faerie daughter a name, or two or three or four. Arlene (Carrie Preston) has a solution to Terry's (Todd Lowe) malaise, and Eric makes a startling discovery.

Written by Daniel Kenneth; directed by Howard Deutch.
For more scoop on the episode, read our Spoiler page.