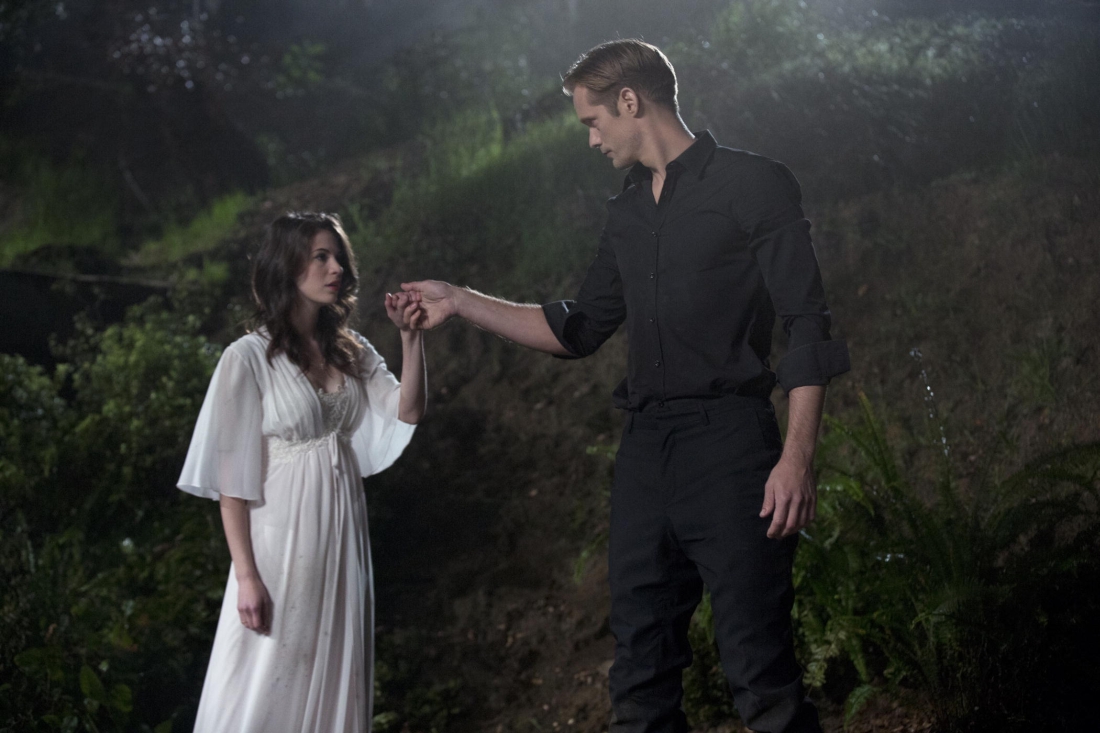 Amelia Blaire Is A Fellow Truebie, Loves How Season 6 Is Like Season 1
|
In a new interview with Rolling Stone, True Blood newbie Amelia Rose Blaire talks about getting to work on a show she's loved from the beginning, Willa's decision to become a vampire, wardrobe envy, and why she's happy with season 6.
Were you a fan of True Blood before you got cast?
I've been a Truebie since Season One. I was hooked when it first started, and I would go to my friends' houses and watch it every single week. So being on the show itself was unreal.

Who were your favorite characters?
I've always loved the vampires on the show, like Eric and Pam and Bill. And the guest characters that they bring on, like Fiona Shaw.

Besides Fiona Shaw, anyone else in particular?
Rutger Hauer. He's incredible! Such a character on- and offscreen. I always saw him riding around the lot on his bicycle with his hair all big and crazy, smoking cigarettes. And he does such a fantastic job. I'm really liking his Niall.