Where Are They Now? Remembering the Fallen of True Blood – Season 4
|
Continuing our 6-part series on the fallen of True Blood, we move into season 4. We know that the cast and crew of the show have a "death wall" where they remember all the fallen characters from past seasons to current. It prompted this season-by-season, bi-weekly series culminating in all the dead, undead and gone from season 6.
[divider]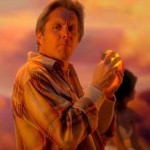 Gary Cole (Earl Stackhouse): Though we only had Daddy Stackhouse on the show for a brief period of time, Gary Cole is well worth mentioning because, well he's Gary Cole! After he left Sookie, Gary was spotted in Curb Your Enthusiasm, Royal Pains and Wedding Band. He currently has a recurring role on USA Network's Suits and showed up in a couple episodes of Veep and Hart of Dixie. Be on the lookout for Gary, you never know where he'll pop up next!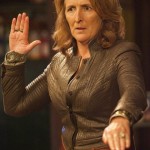 Fiona Shaw (Marnie Stonebrooke): Marnie got a little carried away with power after harnessing the power of the witch, Antonia. But between Gran, Antonia and Holly Marnie was finally able to find peace and acceptance in death. Fiona Shaw then headed to Broadway for the Tony nominated The Testament of Mary. Currently, Fiona is working on a film based on the short story by Edgar Allen Poe, Eliza Graves. The film reunites Shaw with her Harry Potter co-stars, David Thewles and Brendan Gleeson, and stars Kate Beckinsale in the title role. Eliza Graves is due out some time in 2014.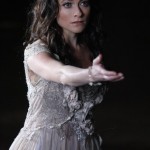 Lara Pulver (Claudine Crane): After Eric made a meal out of Claudine, Lara Pulver went on to the British series Spooks for its 10th season. She also appeared in the new Starz series Da Vinci's Demons and landed the part of Irene Adler for Benedict Cumberbatch's Sherlock. She's such a beautiful actress and very talented so keep looking for her in more projects.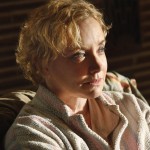 J. Smith Cameron (Melinda Mickens): After Tommy accidentally killed his mother on True Blood, J. Smith Cameron was next seen in the film Margaret, starring Anna Paquin. Though she is a familiar face in television and film, Cameron has made a name for herself on Broadway and we expect to see more of her in the near future.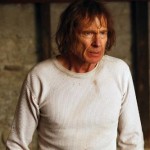 Cooper Huckabee (Joe Lee Mickens): Cooper was freed from his earthly bonds in True Blood to appear in the Academy winning film Django Unchained. We haven't seen much else from Cooper but don't count him out just yet. This talented actor had already made a name for himself before True Blood tapped him to play Joe Lee. He'll be back!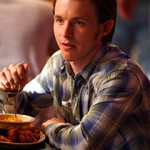 Marshall Allman (Tommy Mickens): The misunderstood and troubled Tommy left Bon Temps and his brother behind in a dramatic scene, but actor Marshall Allman went on to work in CSI: Miami, Justified and Sons of Anarchy. He also appeared in the films Blue Like Jazz and Sugar. He's still young so he's not finished yet!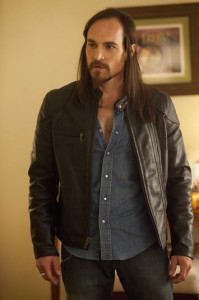 Daniel Buran (Marcus Bozeman): Alcide finished off the pack master in season 4 but Daniel has been pretty busy since then. After True Blood he was seen in Dexter, Longmire and Justified, and had a recurring role in the ABC series Nashville. I feel sure we'll be seeing Daniel again somewhere else. Let us know if you spot him!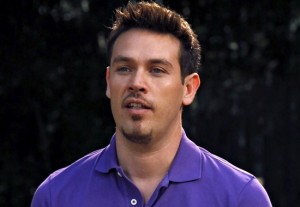 Kevin Alejandro (Jesus): A collective whimper was heard throughout True Blood fandom when Jesus met his end. But Kevin Alejandro doesn't sit still for long. After True Blood Kevin went on to guest star in Bones, Breakout Kings, The Deep End, The Mentalist, Psych, Parenthood, Law & Order: SVU, and was one of the leads in the cancelled series Golden Boy. But wait, there's more! Kevin will be seen in the upcoming season of the CW's Arrow, playing Brother Blood. Guess where Liz will be this fall. 😉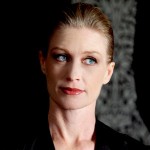 Jessica Tuck (Nan Flanagan): If only Bill and Eric had known what Nan's death would really mean for season 5. However this left Jessica Tuck free to guest star in Criminal Minds: Suspect Behavior, Castle, Bones, Body of Proof, One Life to Live, Breakout Kings, Grimm, Men of a Certain Age and more. She's in demand folks, so keep a weather eye!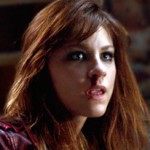 Brit Morgan (Debbie Pelt): We don't feel too badly for Debbie's passing. It just freed up Brit to appear in Shameless,  Desperate Housewives, Two and a Half Men, It's You Not Me and in films such as The Frozen, My Funny Valentine and Freeloaders. Morgan is reunited with True Blood star Anna Paquin in the movie Free Ride. Release date is still unknown but we do know that Brit's star is on the rise.
That'll do it for season 4! Let us know if you hear of a new project starring one of these fallen, that we should be watching out for in the comments below.
For previous seasons in our series click on these links: