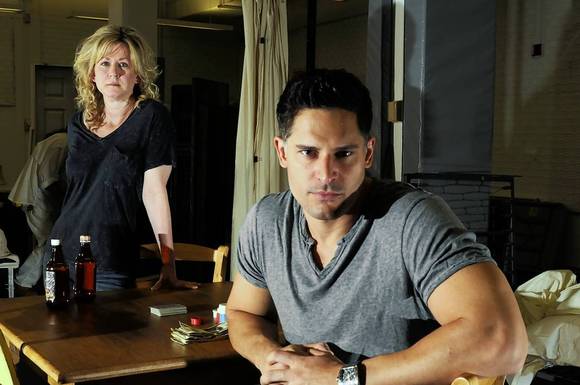 Joe Manganiello Talks Theater, Sobriety, & Alcide
|
The Courant has an interesting new interview with Joe Manganiello in advance of his lead role in A Streetcar Named Desire at Yale Rep beginning next week. In the article, he talks candidly about how his parents felt about his career choice, how sobriety helped him become a better actor, his many other projects in the works, and his unhappiness about Alcide becoming a "throw away" character – something we've groused about around here plenty of times as well.
As for "True Blood," which begins shooting again in January, Manganiello says he's disappointed that his character-arc "became a throw-away. It's was more like, 'Oh, let's go find something for him to do and stick him over in this plot' that has nothing to do with the rest of the show. It became like a struggle. Like, I'm not going to growl in every single scene. Let me just get through one scene. I'll growl in the next one. It became this kind of bartering of taking the shirt off and growling. I'm not complaining. But now I'm working with amazing people and getting back to being an actor where I can act every day."

Manganiello has also become pro-active in shaping other projects for himself: He is making a documentary and nurturing film projects with a company he formed with his younger brother, Nicholas. The company commissioned three scripts: a remake of an indie film, one that is based on a treatment Manganiello wrote and a third script based on a book.
photo: The Courant