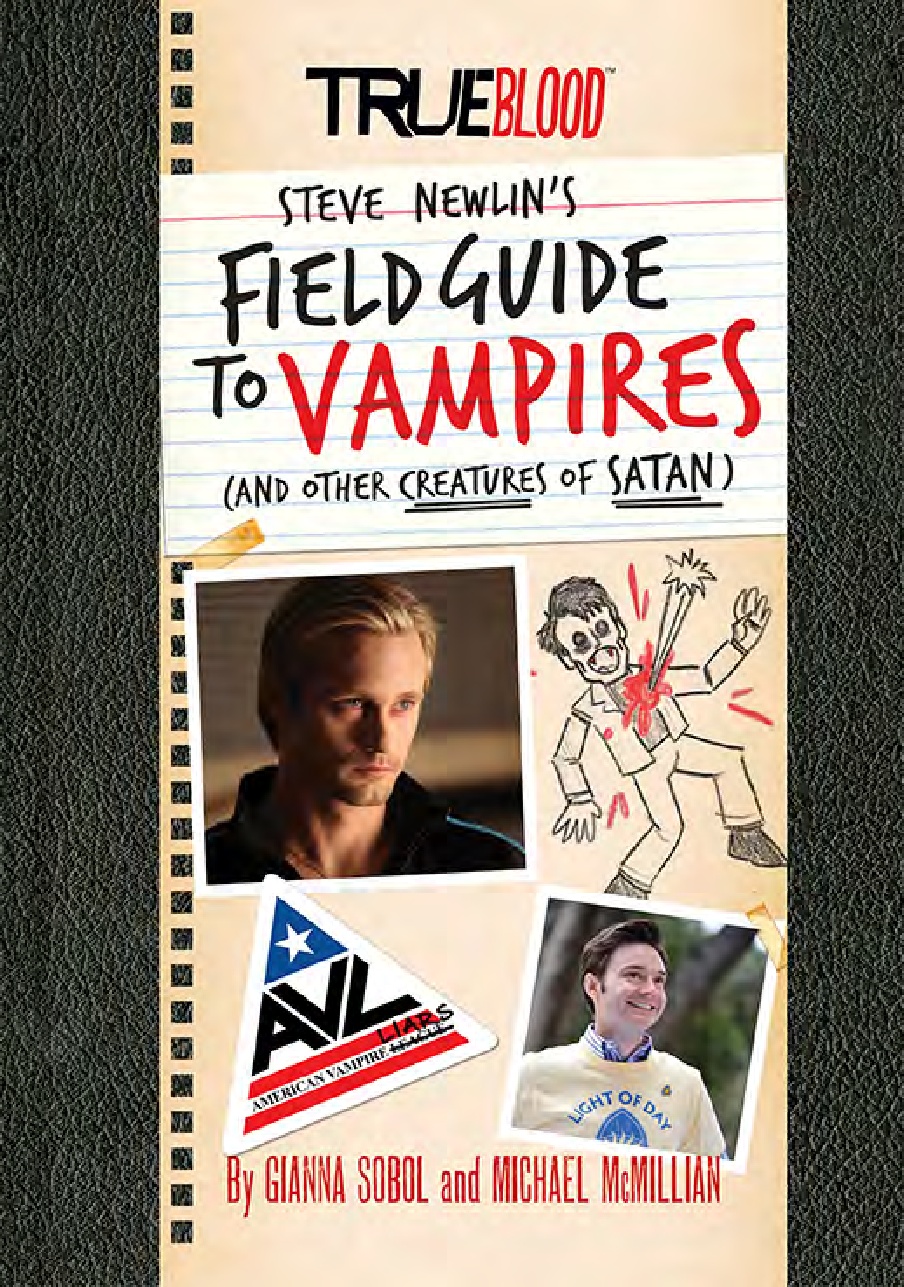 Sneak Peek at Steve Newlin's Field Guide to Vampires
|
Steve Newlin's Field Guide to Vampires, a "journal" of the former Reverend's knowledge on all things vampire, is due out at the end of October, but author Michael McMillian is giving us a sneak peek at a few pages (below).
McMillian co-wrote the book with Gina Sobel, compiling all of Steve's notes about the True Blood vampires, and their "accomplices", into one volume. The premise is that after he was turned, Eric and Pam got hold of the journal and scribbled their own notes in the margins. You can see some of that here. It's  not quite as funny as I was expecting, and the "handwriting" is a bit too precise for full immersion into the idea, but this is a creative take on providing an official companion to the series. I can get behind that.
Steve Newlin's Field Guide to Vampires is due October 29. Click here to pre-order your copy.