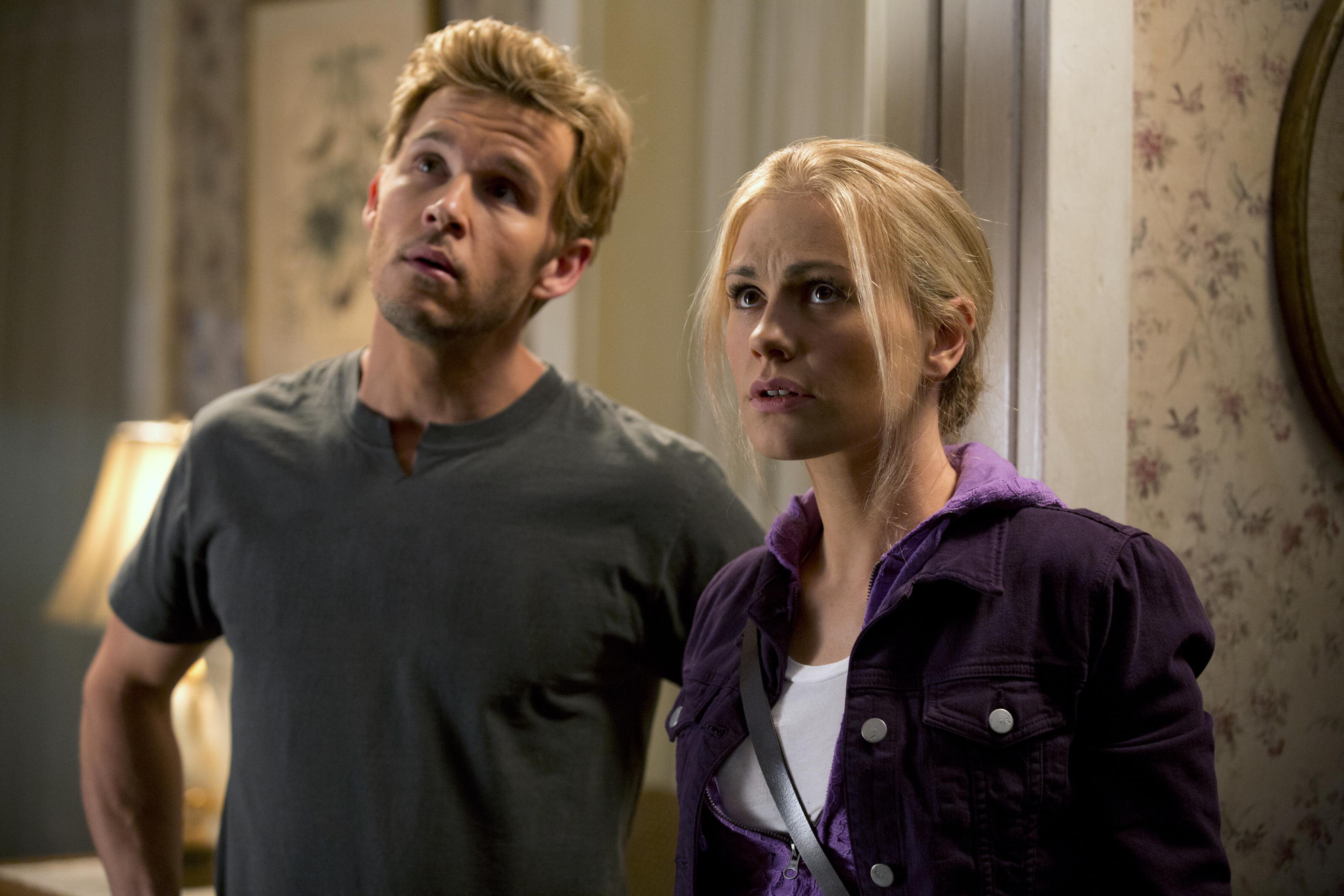 True Blood UK: "The Sun"
|
"I shouldn't be taking walks with handsome strangers. It never ends well."
True Blood season 6 continues in the UK with episode 2, "The Sun". This episode introduces several new characters, including Robert Kazinsky's Ben and Amelia Rose Blaire's Willa.
Official Synopsis:
A long-lost relative reveals himself to Jason and Sookie. After Tara is victimized by a newgovernment weapon, Eric takes matters into his own hands in an effort to thwart Burrell's anti-vampire initiatives. On the road to work, Sookie is drawn to a handsome stranger who shares her faerie abilities. Sam is unnerved by supernatural-rights zealot Nicole (Jurnee Smollett-Bell), and is confronted by Alcide and Martha (Dale Dickey) about Emma's future. Bill contemplates the scope of his heightened powers. Written by Angela Robinson; directed by Dan Attias.
We have tons of extras for you, including photos, Billie's recap, our podcast, and the list of songs used in the episode.
True Blood airs at 10PM on FOX UK.