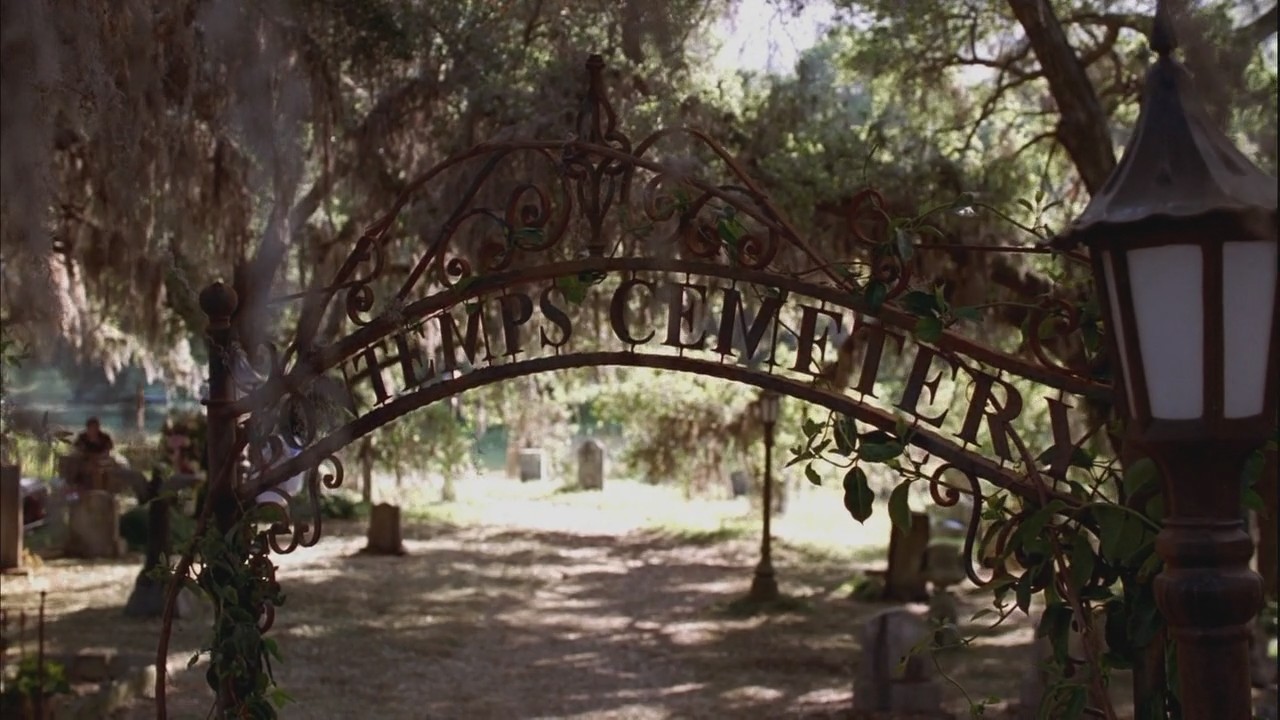 True Blood Halloween: Host a True Blood Party with Style!
|
Happy October, Truebies! We know a lot of you love Halloween, and love showing your True Blood spirit as part of the holiday, so every year we share a variety of ideas and products to celebrate.
Greg Jenkins of Bravo Productions in California sent us this plan for an amazing True Blood-themed party that we're dying to see made real.
Create a bewitching, old Southern, rural Louisana atmosphere — whether indoors or as a backyard party. It's chirping crickets as sound effects, a balmy, dark atmosphere with a few candles around the house, spanish moss hung from trees, above ground cemetery, etc. Add some exotic props such as a 'Voodoo woman,' wrought iron fences, canning jars filled with real chicken feet, cow's brains — even fake blood. All of these elements can make a powerful statement.
Imagine labeling jars of blood with your guests names. Use small par lights to illuminate the major decor elements to highlight their effect.  Use can also use par lights around the room, dimming other parts of the interior.
You can place all of these elements throughout the space, including on bookshelves and your end and coffee table. Perhaps, add a few Vampire books that fit in your theme. Replace the floral centerpiece with a huge cylinder of fake blood, with smaller bubble bowls of fake blood surrounding the larger cylinder. It's inexpensive and easy to do. In addition, the containers can be re-used for future functions.
Your guests are encouraged to come in their regular clothes — waitress outfits are okay since a major setting in the show is a diner. However, it's the fangs and blood around the mouth that are required to enter.
Hire a psychic to play Sookie Stackhouse, the telepathic waitress.
Background music or the soundtrack of True Blood can be played as guests arrive, then incorporate a bit of Louisiana 'banjo,' Cajun, and Creole type of music into the setting.
The featured drink is obviously Bloody Mary. The entree is Spicy Jambalaya.
If you pull this off, you must send us photos!
Be friends with Bravo Productions! website / Twitter / Facebook