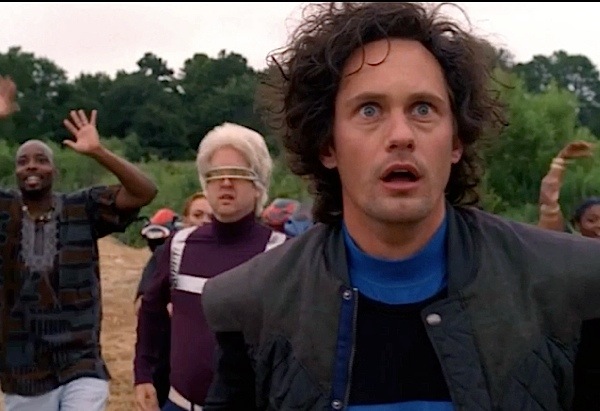 PHOTOS: Alexander Skarsgard in the Series Finale of Eastbound & Down
|
The series finale of Eastbound & Down aired on HBO tonight, and True Blood's own Alexander Skarsgard had a significant cameo in the episode.
If you haven't seen the episode yet, beware!
SPOILER ALERT!
Alex guest starred as Kenny Powers' adult son, Toby. As of this writing HBO doesn't have photos from the episode posted, so we've borrowed a few screencaps from SkarsgardFans.com (see more here). Nice 'fro, man!