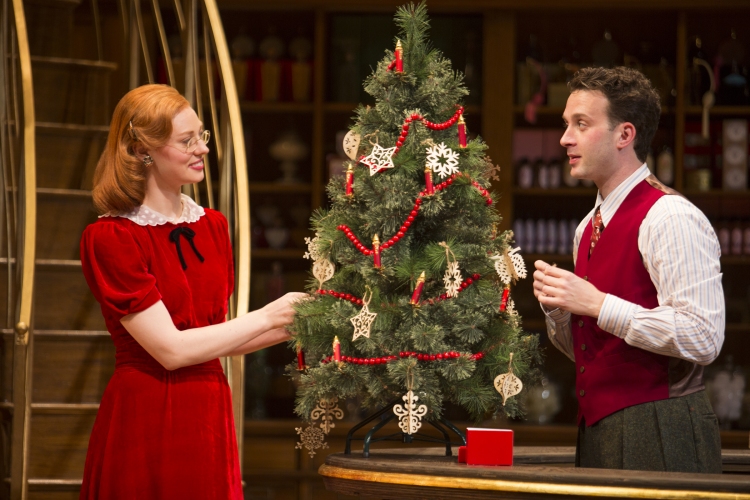 Deborah Ann Woll Stars in "Parfumerie" This Holiday Season
|
True Blood star Deborah Ann Woll stars in the play "Parfumerie" at The Wallis Annenberg Center of the Performing Arts in Beverly Hills this holiday season.
"Parfumerie" is the Hungarian play that inspired the films The Shop Around the Corner, In the Good Old Summertime, and You've Got Mail, as well as the Broadway musical "She Loves Me". Set during the holiday season, in 1937 Budapest Hungary, the play centers on two bickering employees at an upscale boutique who have unknowingly been writing to each other and falling in love.
Deb stars opposite Eddie Kaye Thomas as the unwitting lovebirds. Richard Schiff and Arye Gross round out the main cast.
"Parfumerie" runs through December 22. Tickets are on sale now!