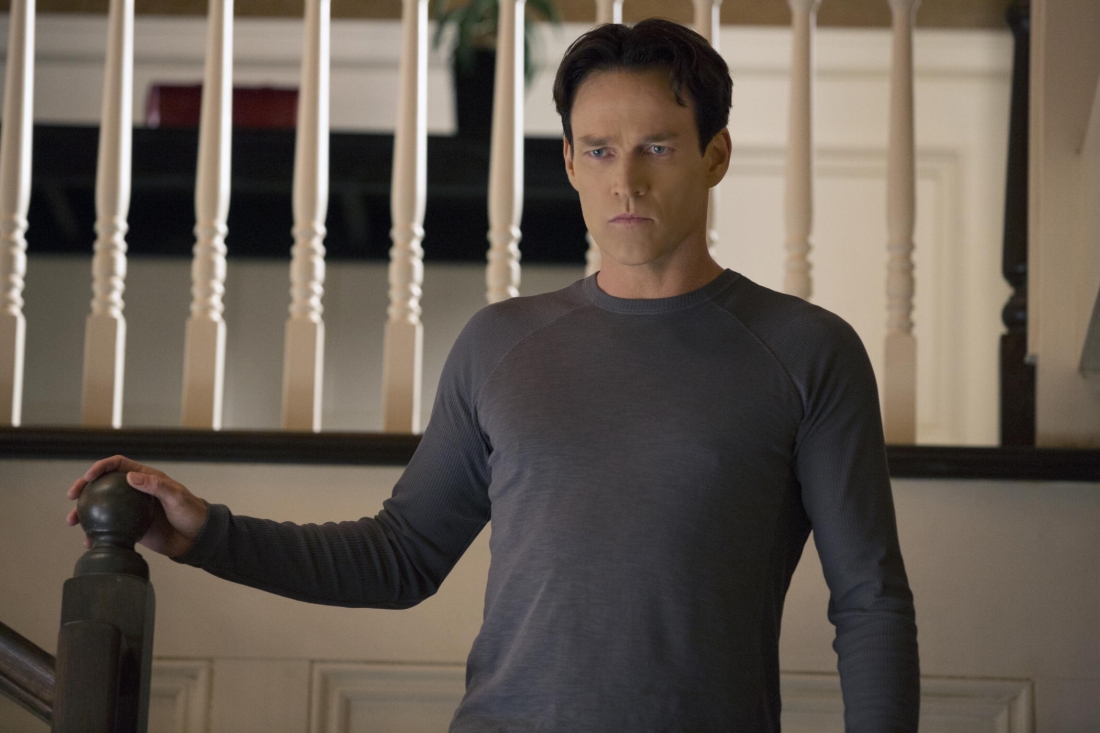 Stephen Moyer on Season 7: "I'm really excited, really sad."
|
Stephen Moyer chatted with HuffPo recently about his role on NBC's Live version of "The Sound of Music", but he also talked about ending the True Blood series and saying goodbye to friends on set.
[divider]
How do you feel going into the final season?
I don't know anything and I'm directing the first episode. I haven't gotten a script yet and we start shooting in January. I'm really excited, really sad. It's just a group of people that I absolutely love and it's certainly the happiest and warmest set I've ever been on, so that's going to be hard to walk away from.
Did you always know that Bill was going to be a good guy in the end?
No, but I thought it was great for the show. I'm a really strong believer in doing what's best for the show and if that means being a sh-t then that's fine.
What do you think about the possibility of a Sookie-Bill reconciliation?
I don't know whether it's possible given everything that's happened. The first mistakes he made at the beginning of the relationship were definitely mistakes that were trying to protect her. It's not anything he was doing that was necessarily bad. (cont.)
(Read the rest of this interview at HuffingtonPost.com.)