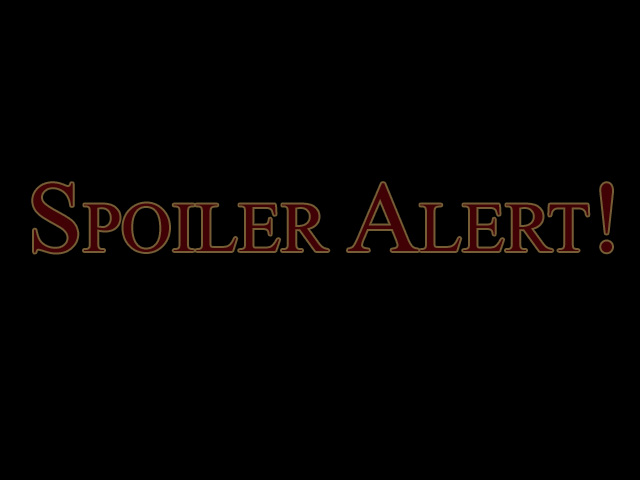 SPOILERS: True Blood Season 7 Premiere Casting Call
|
We've already heard about one role being cast for True Blood season 7, and now we have even more information thanks to the full casting call and title for episode the season premiere.
REMINDER: We are not HBO. We cannot get you a role on True Blood.
Titled (for now) "Jesus Gonna Be Here", this episode was written by Angela Robinson and will be directed by Stephen Moyer. We're getting a couple of flashbacks, plus those pesky Hep V infected vampires are causing trouble.
For the first flashback, producers are looking to cast Young Sookie and Young Tara at age 10, having "a nice moment" with each other. So there's hope for present day Sookie and Tara?
The second flashback will involve Sara Compton, Bill and Caroline's daughter, at age 5 in 1862. Although she has no lines in this episode, this is a recurring co-star role, so we'll see her again.
Meanwhile, in present day, we've got vampires versus vigilantes. Producers are casting Vince, a burly man in his 40s who is a rabid anti-vampire vigilante. Vince is a member of the tea party with political aspirations who will recur during the season. Lou, a guy in his 20s, patrols with Vince's vigilante group. He's an aggressive, blue collar type but isn't dangerous. We'll see Lou more than once, too. Mack, in his early 30s, is also part of the vigilante group and will recur.
Now let's jump to Morocco…Nizor, a burly Persian vampire in his late 30s to early 50s, is involved in a game of Russian roulette in a Moroccan bar. He derives courage and comfort from his faith in Allah. The Proprietor, also Persian with a thick accent, orchestrates the game for his patrons' amusement. He appears to be human, and my guess is that his patrons are anti-vampire.
Meanwhile, somewhere unknown but probably in Bon Temps, Hep-V infected vampires are on the prowl. Jerome is a strong, aggressive trucker type who also happens to be a vampire infected with Hep-V. He's "rabid-looking and marbled with blue veins". Yuck. Ronnie is a tall dangerous vampire in his 20s who devours humans and will recur in later episodes.
Their victims include a Wounded Woman in her 20s who is terrified after an attack; an Anguished Woman in her 30s to 40s who grieves over her dead husband; and a Screaming Man in his late 20s who screams for his life as he is attacked and feasted upon by Hep-V vampires. Why do I think this is happening in Bon Temps? Because the casting call notes that we hear the women's thoughts, which suggests that Sookie is present.
Filming begins in January 2014 and the season will debut on HBO in June 2014.
What do you think about this early glimpse at True Blood's final season? I'm getting excited!