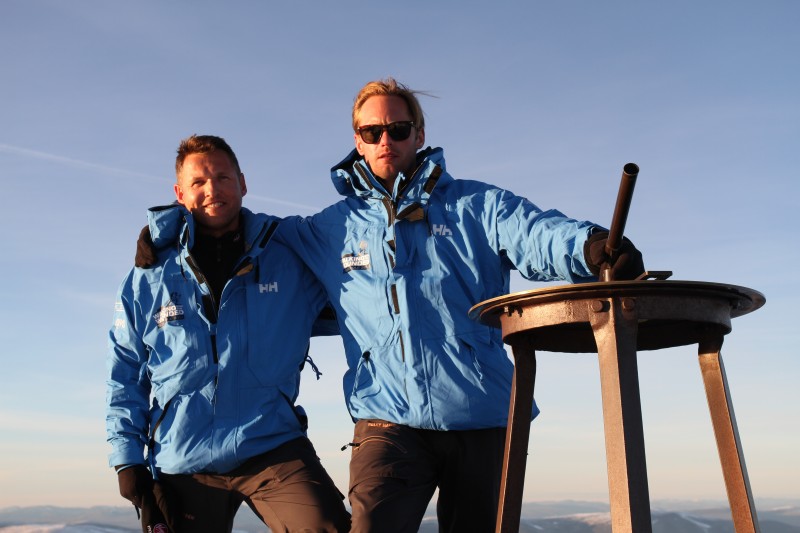 'Prince Harry's South Pole Heroes' Features Alexander Skarsgard, South Pole Trek
|
Tonight on NBC, Matt Lauer hosts a closer look at the South Pole expedition Alexander Skarsgard participated in last December. The special, Prince Harry's South Pole Heroes, includes footage from the trek itself, along with interviews and a special focus on Team USA (which Skarsgard captained). Here's the press release.
NEW YORK – March 24, 2014 – On Wednesday, March 26 at 8pm/7c, Matt Lauer will host "Prince Harry's South Pole Heroes," an NBC News exclusive primetime special that takes viewers on an epic expedition to the South Pole. Granted rare access, cameras are with Prince Harry, a determined group of veterans, and actors Alexander Skarsgard and Dominic West as they embark on an emotional and hazardous journey to one of the harshest places on earth.

In his second expedition with the Walking With The Wounded charity, Prince Harry joins three teams of veterans as they attempt to ski across 130 miles of ice and snow, an effort to raise awareness for the needs of wounded veterans. Ahead of the expedition, Prince Harry said: "I've fought alongside Americans before, alongside Aussies and Canadians, but mainly Americans I find myself fighting alongside, and you know, you fight together, you die together and you get wounded together – so why not recover together as well."

In addition to interviews with Prince Harry, NBC News has exclusive access to Team USA: Therese Frentz, a survivor of a suicide bombing in Baghdad; Mark Wise, an amputee who also underwent facial rebuilding after an IED incident in Afghanistan; Ivan Castro, a blind paratrooper who sustained life-threatening injuries in Iraq; and Margaux Mange, a soldier who suffered a traumatic brain injury in Baghdad. "Prince Harry's South Pole Heroes" captures the physical and mental strength of these men and women as they struggle for survival in harsh and unpredictable conditions.
Prince Harry's South Pole Heroes premieres Wednesday at 8 p.m. ET/PT on NBC.