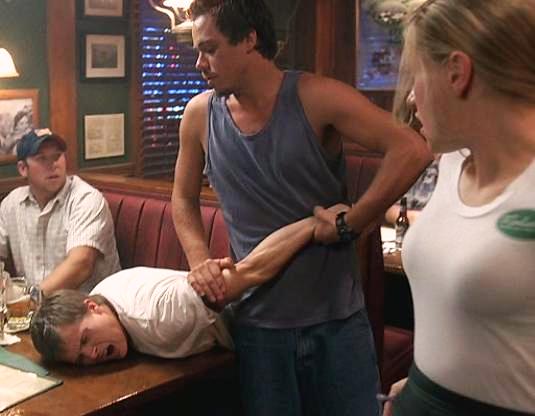 THROWBACK THURSDAY: REMEMBER DREW MARSHALL?
|
Hi Truebies! I know you do remember Drew Marshall becasue his crazy butt turned out to be the killer! Remember when he was just Jason's nice friend with the cajun accent? Then he got engaged to Arlene and had everyone fooled. Well surprise surprise, that cute cajun accent was fake and Drew Marshall wasn't his real name. His name was Rene Lenier! He went on a fangbanger killing spree and he had his eyes set on Sookie. He attacked her and she ended up killing him in self defense.
Who knew he would turn out to be the main killer from season one? I had no idea! That is still one of my favorite True Blood twists.
What did you think about Drew/Rene? Were you surprised that he was the killer? Let me know your thoughts in the comment section below.  Have a great week Truebies! Happy Thursday!