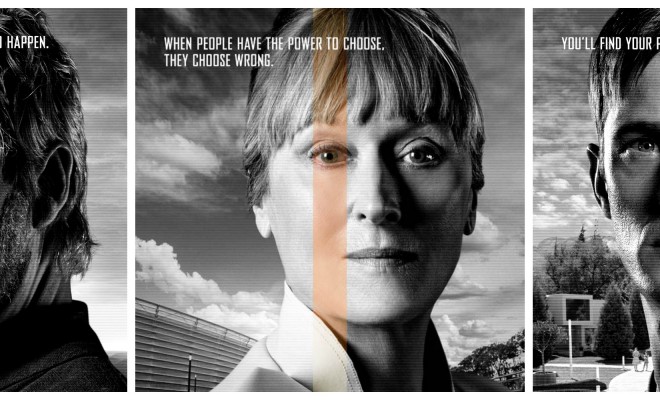 THE GIVER: 8 New Character Posters feat. Alexander Skarsgard
|
We've got 8 new character posters from the film "The Giver", which includes one of Alexander Skarsgard. Gorgeous!
Synopsis
THE GIVER tells the story of Jonas, who lives in a seemingly ideal, if colorless, world of conformity and contentment. Once given his life assignment as the Receiver of Memory, Jonas begins to unveil the realities of the world he actually lives in. "The Giver" is based on a young adult novel written by Lois Lowry and opens in theaters August 15th.
Aside from Alexander Skarsgard the posters feature Brenton Thwaites, Jeff Bridges, Meryl Streep, Katie Holmes, Taylor Swift, Cameron Monaghan, and Odeya Rush.
Photo gallery
Photo credit: The Weinstein Company