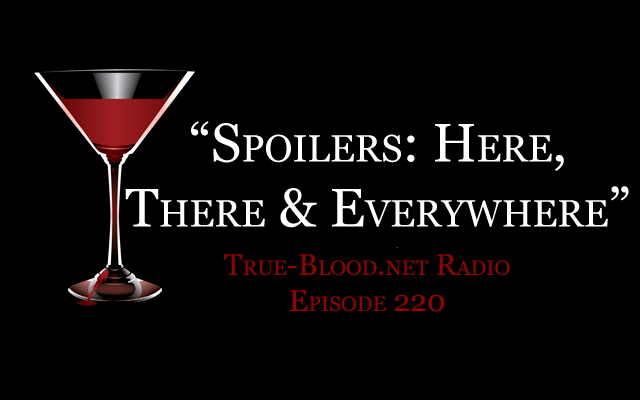 True Blood Radio 220: Spoilers Here, There, & Everywhere!
|
SPOILER ALERT!
In episode 220 (!!) of True Blood Radio, Liz & Mel are back to provide a quick rundown of the latest True Blood season 7 spoilers including a returning cast member, speculation about this season's key art, and the descriptions for the July episodes. Plus: enter to win a True Blood poster!
Things We Talked About
P.S. Our discussion of the sexy-time spoiler happened before the EW review was released, so…points to us for accurate speculation!
P.P.S. We are aware that our iTunes feed is no longer being updated. This is down to a change made by Blip.TV and we are working on setting up a new feed. Bear with us!