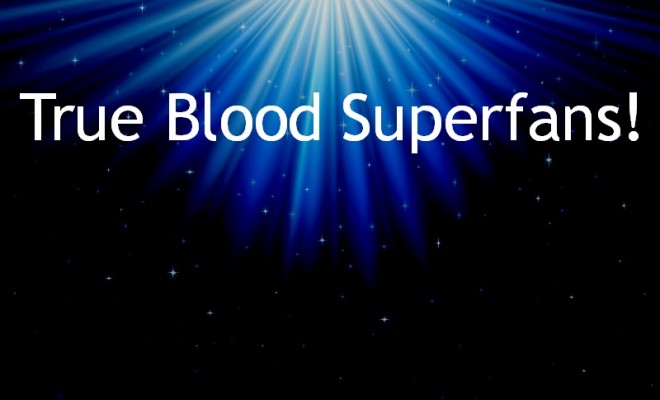 Be the Ultimate Truebie in New Web Series "Superfans"!
|
Hey Truebies, we've got an opportunity we'd like to share with you that we know you won't want to miss! This new web series is due to premiere later this summer, titled "Superfans", and celebrates the passion of fans around the South — while showcasing how they take their passion to the next level.
Right now, this series is looking for one True Blood fan from the Nashville, TN, Atlanta, GA or New Orleans, LA area to share their reasons why they are True Blood's ultimate fan. A camera crew will come to your home and film your story, which will be featured on "Superfans".
Is your home entirely covered in True Blood posters? Do you have a room in your house that is decorated almost exactly like Fangtasia? Do you share your DVDs with everyone you meet? You could be the one they are looking for! Send a photo proving you could be that fan to Jen at jenlewis825@gmail.com. You could also post your photo on our Facebook page, https://www.facebook.com/TBfansite. if you feel comfortable doing that.
So what do you think? This would be a great opportunity to share your love of all things True Blood in a show specially designed to spotlight the passion we all feel for this show.
Remember, only one person will be chosen from either Nashville, TN, Atlanta, GA or New Orleans, LA.
Good luck and we'll be watching!