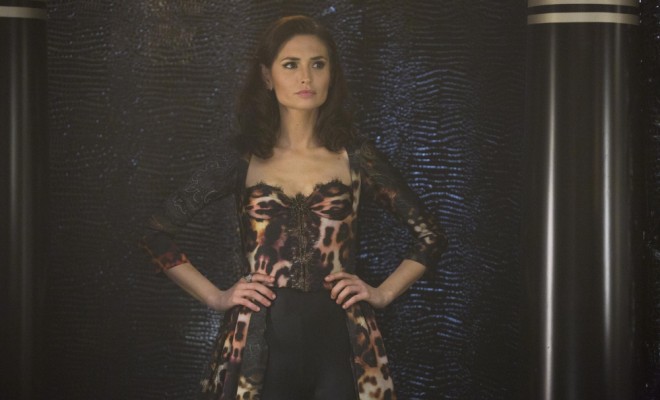 Tonight on True Blood: "Almost Home" {LIVE CHAT}
|
It looks like the ish is hitting the fan in the Violet/Jason/Jessica storyline tonight. Will Hoyt save the day? Will he remember Jessica? Will Violet survive? Do we care? Plus: Eric's temper almost gets the best of him (again) and Bill and Sookie deal with the morning after their quest for comfort.
With his prey in sight, Eric reconsiders his end-game strategies against Sarah. Sookie puts her life at risk in hopes of saving Bill. Lettie Mae (Adina Porter) and Lafayette (Nelsan Ellis) urge Reverend Daniels (Gregg Daniel) to join them in their V-fueled search for Tara (Rutina Wesley). Violet (Karolina Wydra) eyes payback against those who betrayed her, while an old love is reborn for others.

Written by Kate Barnow; directed by Jesse Warn.
"Almost Home" premieres tonight at 9/8c on HBO. Join us for our live chat (see below) at 8:45/7:45c.
In the meantime, as we count down the hours, here are some things you may have missed:
Live Chat
Joining us for our weekly live chat? Welcome! We'd love to have you participate, so please set up an account (click Profile below the text box in the chat window*), verify your account, login, and chat with us!
*Some of you have emailed saying you can't find the "profile" link to click. Here's a screencap for you: