Anna Paquin to Produce & Star in 'Madame X' Mini-Series
|
Deadline reports that Anna Paquin is developing a period miniseries titled Madame X, based on Kate Manning's book My Notorious Life. Anna would also star in the series.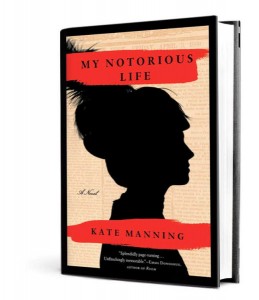 Written by Julia Hart (The Keeping Room) and to be directed by Lynn Shelton (Your Sister's Sister), Madame X is set in Victorian New York City. Described as "a love story, a family saga, and the confessions of a charismatic and passionate woman who changed the lives of countless others", it centers on Axie Muldoon (Paquin), one of the wealthiest and most controversial women of her day. Inspired by the story of an infamous female physician, Axie helps her husband build a thriving midwife business and defies the law in the name of women's reproductive rights.
Anna will co-produce the mini-series along with husband/producing partner Stephen Moyer through their production company, CASM, and actor Jack Black through his Electric Dynamite production company. HBO is currently in negotiations to air the series.