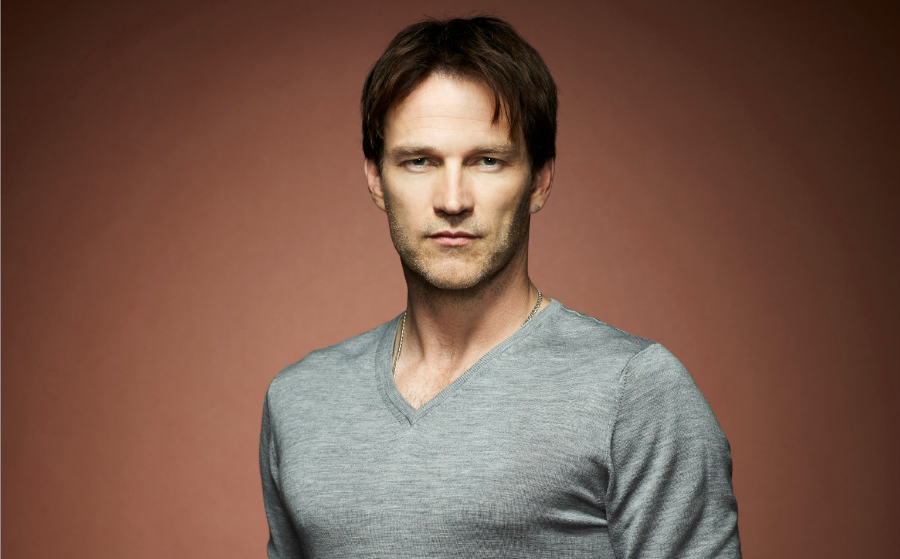 Stephen Moyer to Co-Star in KILLING JESUS
|
Deadline reports that Stephen Moyer has joined the cast of Killing Jesus, a miniseries for National Geographic Channel. Based on the book by Bill O'Reilly and Martin Dugard, the 4-hour miniseries chronicles the life of Jesus at a time of intense political and social conflict in the Roman Empire that ultimately led to his death.
Stephen is playing Pontius Pilate, the Roman governor who ordered the crucifixion of Jesus although he was conflicted about doing so. Kelsey Grammar has been cast as King Herod, the "the unrelenting and ambitious Roman King of Judea, who attempted to kill Jesus at his birth," according to NatGeo's press release about the production.
A premiere date hasn't been announced, but if they're filming now, it's likely they're aiming to air the miniseries around Easter 2015.
The production also stars:
– Haaz Sleiman (The Visitor) as Jesus
– Rufus Sewell (Hercules) will play Caiaphas, high priest of Jerusalem and conspirator in Jesus' death
– Emmanuelle Chriqui (Entourage) is cast as Herodia, ex-wife of Herod II and wife of his brother Antipas, who manipulated her husband and daughter into killing John the Baptist.
– Eoin Macken (The Night Shift) is Antipas, the tetrarch of Galilee and Perea and co-conspirator in Jesus' death
– John Rhys Davies (Indiana Jones) is Annas, a high priest in Jerusalem who first questioned Jesus and his teachings
– Abhin Galeya is John the Baptist, who was considered a prophet and arrested and killed by Antipas
– Stephanie Leonidas (Defiance) is Salome, daughter of Herod II and Herodias, who led to the demise of John the Baptist.
– Aneurin Barnard (The White Queen) is James, one of Jesus' 12 apostles
– Vernon Dobtcheff (Before Sunset) is Isaiah, the prophet whom King Herod claimed came to him in a dream and prophesied his death
– Tamsin Egerton (The Look of Love) is Claudia, the wife of Pontius Pilate
– John Lynch (Sliding Doors) is Nicodemus, a Pharisee and member of the high court in Israel, who was sympathetic to Jesus
– Joe Doyle (Reign) is Judas, the apostle who eventually betrayed Jesus
– Alexis Rodney (Guardians of the Galaxy) is Simon (Peter), one of Jesus' 12 apostles and his closest confidant.